About the Book
If you are responsible for managing someone else's money, you are a fiduciary and you need to read this book.
From the Author...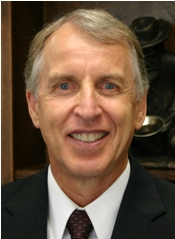 The book is called Uncertainty is a Certainty because you can't always be right so, as a fiduciary, you must be prudent. The Uniform Prudent Investor Act describes prudence as a process with clearly defined duties that are the legal standards by which a fiduciary is judged. Even though being a fiduciary is a very serious legal obligation this book actually makes learning how to be one fun.
Guerdon T. Ely, MBA, CFP®, AIFA®
A Few Words...
I enthusiastically recommend Guerdon's fine book to you and I am sure that you will thoroughly enjoy reading it as it deepens your understanding of modern prudent fiduciary investing. Heck, even if you have no interest at all in modern prudent fiduciary investing you will like this book.
W. Scott Simon, author of The Prudent Investor Act: A Guide to Understanding